A Simple Checkbook
About the File
Have you ever wished you could get your hands on a simple and inexpensive checkbook program, but don't need the extra fluff? Is balancing your checkbook on paper driving you crazy? Do you want to keep better track of your finances but don't want to pay tons of money for features you will never use?
If you have Microsoft Excel installed on your computer, then this application will help.
With this Checkbook Workbook you can:
Track your income and expenses
Balance your account
Track your cash flow by Categories
Track your cash flow by Payees
Monitor your Income versus your Expenses.
and have the ability to make Notes for each entry.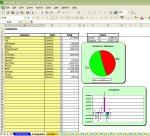 This checkbook has tons of charts and graphs to help make tracking your expenses more interesting. With these charts, you can see:
Get a quick overview of the entire workbook
The difference between income and expenses.
Track specific categories of income and expenses that you choose.
Track specific payees of income and expenses that you choose.
view which worksheets are balanced and which worksheets still need balancing.
"Thanks. I love seeing how much money I can save to watch the green line get as high as possible."
The interface is easy to use and the instructions are easy to understand. You can print out the worksheets to take with you. If you make a mistake, not a problem. Just re-type in the correct information.
Note: This workbook is a Microsoft Excel Workbook. You must have a valid version of Microsoft Excel installed on you computer system to utilize this workbook.
Frequently Asked Questions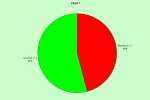 Q: What currency does this workbook calculate in?
A: The currency currently used in this workbook is calculated in US Dollars. We currently do not have any plans in changing this unless we receive multiple requests.
Q: Does this workbook track multiple accounts?
A: No, this workbook will only calculate one account at a time. If you personally have multiple accounts and wish to use one workbook for each account, you can do so without violating the license as long as it is for your personal use only.
Q: Can I print out a worksheet to use while traveling or when I am away from a computer?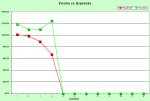 A: Yes, you can print out everything in this workbook to and take it with you so that you may enter the data into the computer at a later time.
Q: Do I need to have Excel Installed on my computer to utilize this Workbook?
A: Yes. Microsoft Excel is the application designed to utilize this workbook and you must have it already installed on your computer to utilize the workbook properly.
"Terrific. Thank you! Now I have the confidence to balance my checkbook with ease."
Q: How come I can not see all of the tabs listed in these instructions?
A: Use the arrows located next to the first tab at the bottom left of the workbook to cycle through all of the tabs.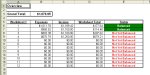 Q: Why do I need to keep a blank copy of this workbook in another location?
A: It is a good idea to keep a blank copy of your workbook in case you need it for more than twelve (12) worksheets. Otherwise, you will have to purchase this workbook all over again.
Q: How can I make the charts in the workbook bigger or smaller?
A: In the standard toolbar usually located at the top of Excel there is a white box that has a number and percentage listed. Normally this number is listed at 100%. You can change this percentage to a larger or smaller number to make what you are viewing larger or smaller. For example, change this number to 50% to view the screen at half size or 150% to view the screen at a larger size.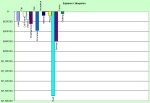 Q: The cells in my workbook are no longer calculating and some even have errors. What can I do?
A: This usually happens when the automatic calculations radio button has been turned off in your Excel Options window. View the Excel Help Files to turn this feature back on.
Instructions
Click here for the Simple Checkbook Full Instruction Manual.
Note: You must have adobe reader installed to view this document. If you do not have adobe reader installed, click here.